This article explains about a genetic condition called Bardet-Biedl Syndrome. This syndrome affects multiple vital organs in the body, especially the eyes. It also...
Sudden infant death syndrome also termed as SIDS is denoted when a newborn dies suddenly and its cause is not able to be explained...
Farber's lipogranulomatosis is also known as ceramidase deficiency, Farber disease and acid ceramidase deficiency. Farber's lipogranulomatosis is a rare genetic disease, which involves breaking down...
Familial Mediterranean Fever is an inflammatory disorder, which is hereditary in nature i.e. passed down through family. It causes recurrent and painful inflammation of...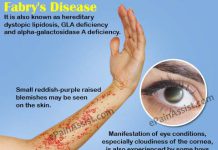 Fabry's disease is also known as hereditary dystopic lipidosis, GLA deficiency and alpha-galactosidase A deficiency. Fabry's disease is a rare genetic disorder which comes from...
We can come across various neurodegenerative disorders in individuals who get affected by it and present with varying degrees of symptoms. One such neurodegenerative...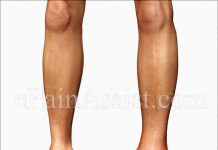 A genetic change in the C1 inhibitor gene on chromosome 11 causes C1 inhibitor deficiency. C1 inhibitor deficiency attacks are often misdiagnosed for anaphylaxis...