What Is Myxoma?
Atrial Myxoma is a form of a benign tumor, which is usually located in the left upper side or the right side of heart. This tumor is usually found on the wall which divides the heart into two parts. The name given to this wall is Atrial Septum.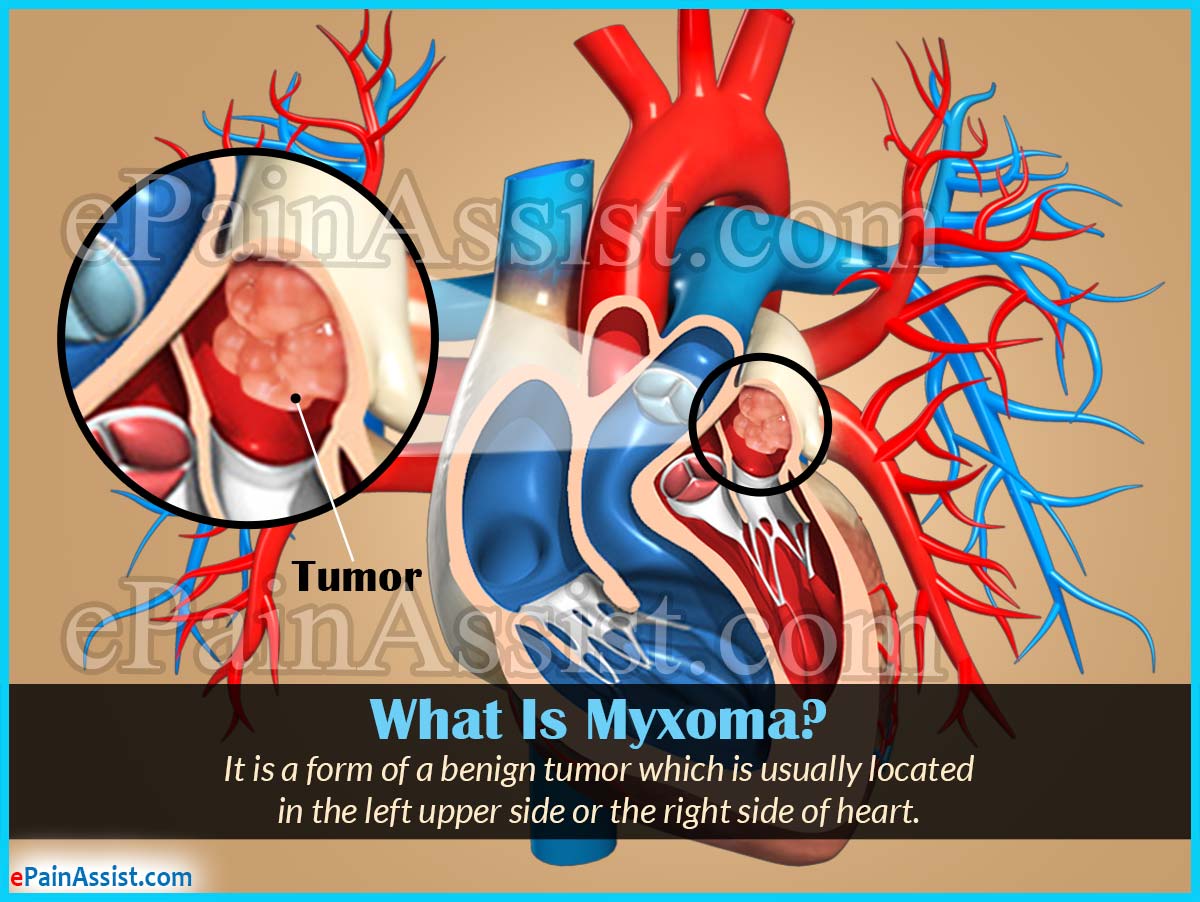 What Are The Causes Of Myxoma?
Myxoma as stated is a tumor present near the heart; hence, it can be stated as a cardiac myxoma or cardiac tumor. This tumor is pretty rare in occurrence. Majority of Myxomas that occur are present on the left side of the heart. These tumors are usually located on the Atrial Septum. This disease is commonly found in females and most of this disease is inherited. Such tumors which pass down from families tend to cause symptoms in an individual at a very young age.
What Are The Symptoms Of Myxoma?
Symptoms Of Myxoma Include:
Shortness of breath when lying
Shortness of breath with sleeping
Dizziness
Syncopal events
Palpitations
Cyanosis in the fingers
Cough
Fever
Malaise
Generalized swelling
Weight loss.
How Is Myxoma Diagnosed?
If Myxoma is suspected then the treating physician will conduct a detailed physical examination and check the heart for any abnormal sounds or murmurs. Apart from this, imaging studies may be conducted to include:
Chest x-rays
CT scan of chest
EKG
Dopplers
Angiography
CBC
ESR.
What Are The Treatments For Myxoma?
The normal method of treatment for Myxoma is to remove the tumor surgically. Mitral valve replacement may be needed in some people. This disease tends to recur if all of the tumor is not removed at one time. Myxoma is not cancerous but if not treated adequately can cause embolism or make the tumor malignant. In case, the tumor spreads to the inside part of the heart then emergent surgery may be required to avoid lethal complications.
Complications Of Myxoma
Some Of The Complications Associated With Myxoma Are:
Pulmonary edema
Metastasis
Mitral valve blockage.